Top Best Dental Clinics in Antalya, Turkey for Dental Implants
If you are considering dental implants and seeking a reliable dental clinic in Antalya, Turkey, you're in luck. Antalya is home to several top-notch dental clinics renowned for their expertise in dental implant procedures. In this article, we will introduce you to some of the best dental clinics in Antalya that specialize in dental implants, ensuring you receive high-quality treatment and a beautiful smile.
Table of Contents
Why Choose Antalya for Dental Implants?
Factors to Consider When Choosing a Dental Clinic
Top Best Dental Clinics for Dental Implants in Antalya
Introduction
Dental implants are a popular and effective solution for replacing missing teeth, offering a natural and long-lasting alternative. Antalya, Turkey, has emerged as a leading destination for dental implants, attracting patients from around the world with its exceptional dental clinics and highly skilled implant specialists.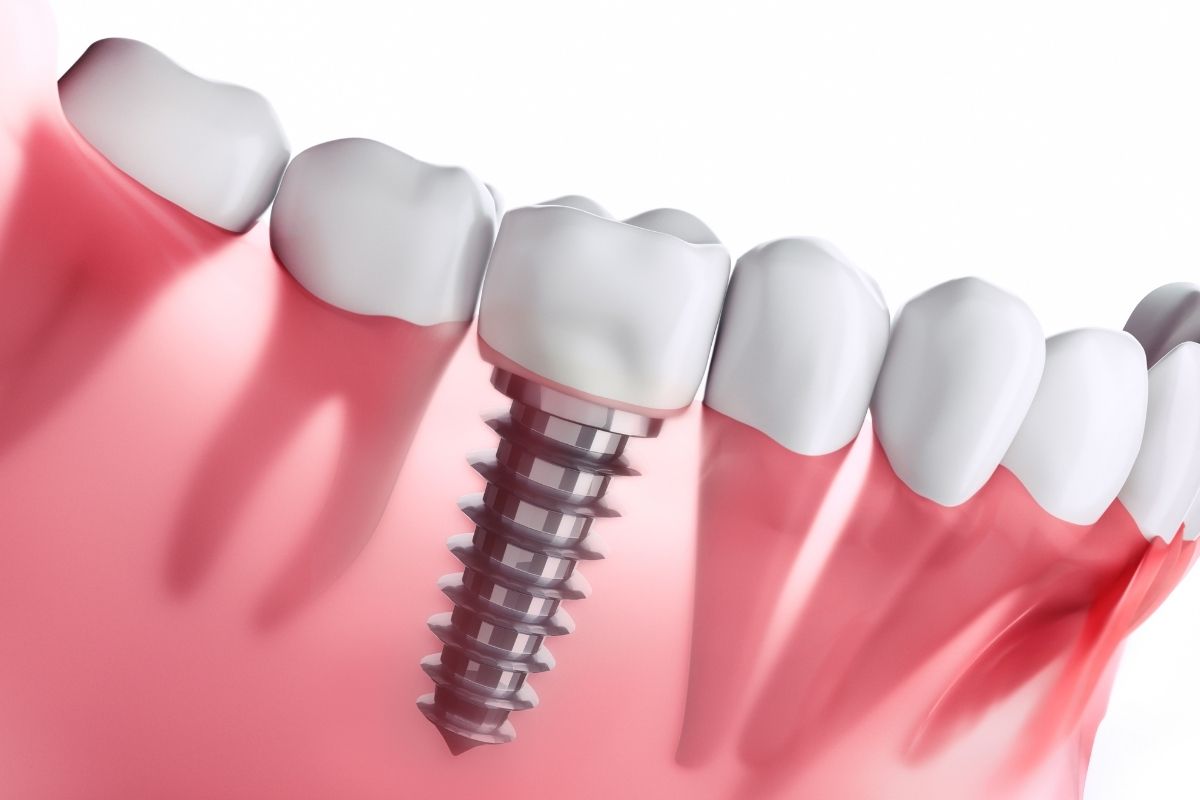 Why Choose Antalya for Dental Implants?
Antalya offers several advantages for individuals seeking dental implants:
Expertise: The dental clinics in Antalya boast highly experienced implant specialists who have extensive knowledge and expertise in performing successful dental implant procedures.
State-of-the-Art Facilities: Antalya's dental clinics are equipped with state-of-the-art facilities and cutting-edge technology, ensuring precise diagnostics, planning, and implant placement.
Quality Materials: The dental clinics in Antalya utilize high-quality dental implants and materials from reputable manufacturers, ensuring optimal results and durability.
Cost-Effective: Dental implant procedures in Antalya are significantly more affordable compared to many other countries, making them accessible to a wider range of patients without compromising on quality.
Comprehensive Care: Antalya's dental clinics provide comprehensive care throughout the entire dental implant process, from initial consultation and treatment planning to post-operative care and follow-up visits.
Factors to Consider When Choosing a Dental Clinic
When selecting a dental clinic for dental implants in Antalya, it is essential to consider the following factors:
Expertise and Credentials: Look for clinics with experienced implant specialists who have the necessary qualifications and certifications. Research their educational background and years of experience in performing dental implant procedures.
Clinic Reputation: Read patient reviews and testimonials to gauge the clinic's reputation and the satisfaction of previous patients. A positive reputation is a strong indicator of quality care and successful outcomes.
Technology and Facilities: Ensure that the clinic has modern technology and state-of-the-art facilities to provide accurate diagnoses and precise implant placement. Advanced equipment contributes to the success and efficiency of the dental implant procedure.
Treatment Approach and Customization: Choose a clinic that offers personalized treatment plans tailored to your specific dental needs. A customized approach ensures that the dental implants blend seamlessly with your natural teeth, providing optimal aesthetics and functionality.
Patient Support and Aftercare: Consider clinics that provide comprehensive patient support, including clear communication, detailed information about the procedure, and thorough aftercare instructions. Excellent post-operative care is crucial for successful healing and long-term implant success.
Top Best Dental Clinics for Dental Implants in Antalya
Here are some of the top dental clinics in Antalya, Turkey, known for their expertise in dental implants:
Sevil Smile Studio Clinic
Sevil Smile Studio is an acclaimed dental clinic located in Didim and Antalya, Turkey. Renowned for our cutting-edge techniques and materials, we specialize in cosmetic dentistry and have received multiple international awards. Our clinic is dedicated to providing a warm and personalized approach to each client.
At Sevil Smile Studio, we excel in full smile makeovers and cater to clients with dental phobias. Our unique service allows individuals to achieve their dream smiles within a week while enjoying a beach holiday. With an extensive clientele that includes numerous international celebrities, we take pride in our reputation.
Our commitment is to offer world-class expertise, exceptional dental care, and flawless results. Thanks to the advancements in modern dentistry, almost any dental issue can be resolved or corrected. However, achieving truly stunning results requires the expertise, artistic touch, and experience of a specialized professional. We employ state-of-the-art procedures and offer a range of 22 different shade options to ensure the most dazzling outcomes.
For those seeking a Sevil Signature Smile Makeover, we invite you to visit our clinic and experience the transformative power of our services.
Dentakay Dental Clinic
Dentakay, founded in 2009 by Dr. Gülay Akay, is a renowned clinic offering top-quality medical and cosmetic dental solutions. With the motto "we make you smile," Dentakay has become a sought-after destination for patients worldwide. The clinic boasts advanced technology and luxurious facilities, ensuring a safe and comfortable experience for all patients.
Driven by her passion for dentistry, Dr. Gülay Akay, a dedicated mother of three, transformed her lifelong interest into a successful career. With over 16 years of experience in various dental fields, including cosmetic dentistry, dental implantology, and laser dentistry, she has become an expert in her field. Dr. Gülay's vision to revolutionize the dental industry led her to establish Dentakay as a prominent brand. Her commitment to excellence and patient satisfaction has been the driving force behind Dentakay's success.
To further extend their reach, Dentakay has opened branches in Istanbul and Antalya, making their services more accessible to patients across Turkey. Their wide range of dental services and emphasis on customer care has solidified their position as a leading dental clinic. With unwavering dedication, Dentakay continues to bring smiles to thousands of patients worldwide by providing them with the smile of their dreams.
Cayra Dental Clinic
Cayra Clinic Antalya is a newly-opened dental center in Antalya, Turkey, providing a range of dental and cosmetic treatments. The clinic aims to offer an excellent medical experience to its international patients while focusing on affordability. With a team of highly-qualified professionals and state-of-the-art facilities, Cayra Clinic Antalya ensures that patients receive top-quality care. Many patients from different backgrounds and countries choose to travel to Turkey for more affordable dental and medical treatment, contributing to the clinic's success in the medical travel field. The clinic is environmentally conscious, using electric cars for patient transfers. Cayra Clinic Antalya offers various dental services, including crowns, implants, whitening, and root canal therapy. Located close to the center of Antalya, the clinic is easily accessible and surrounded by amenities. Additionally, there is a second Cayra branch in Istanbul.
Atellia Dental Turkey
Attelia Oral and Dental Health Center in Antalya, Turkey, is a well-equipped clinic offering advanced dental technology and staffed by highly experienced professionals. Founded in 2000 by renowned dentist Mehmet Işlek, the center upholds international hospital standards and has gained extensive expertise in dental treatments.
The primary goal of Attelia Oral and Dental Health Centre is to provide high-quality dental services at affordable prices, catering to patients who desire their dream smile. Being the pioneer of dental tourism in Antalya, Attelia has 20 years of experience in treating international patients from around the world. With their vast expertise, they can efficiently complete even the most complex treatments within a short period.
The success and comfortable experience provided by Attelia can be attributed to their exceptional team, which comprises skilled dentists, nurses, technicians, and the International Health Department. Patients can enjoy their holiday in Antalya while receiving top-notch dental treatments.
Turkeyana Clinic
Turkeyana Clinic is dedicated to providing natural and comprehensive aesthetic solutions. They prioritize enhancing overall appearance rather than simply focusing on individual improvements. The success of their cosmetic work is measured by its seamless integration and the difficulty of noticing it. Turkeyana Clinic believes that beauty encompasses both the body and soul, and they aim to create a personalized approach for each individual. They consider aesthetic medicine as a unique form of art and provide a range of surgical and non-surgical options tailored to each patient's needs. Their commitment lies in delivering satisfying results while prioritizing patient safety and well-being.

Conclusion
Antalya, Turkey, offers a wide selection of exceptional dental clinics specializing in dental implants. The expertise of implant specialists, state-of-the-art facilities, cost-effectiveness, and comprehensive care make Antalya an attractive destination for dental implant procedures. By choosing one of the top dental clinics mentioned above, you can be confident in receiving high-quality dental implant treatment and achieving a confident, beautiful smile.
Take the first step towards your dental implant journey in Antalya, Turkey. Access the provided link for further information and begin planning your dental trip today.
We hope this article has provided you with valuable insights into the top dental clinics in Antalya, Turkey, for dental implants. Remember to conduct further research and choose a clinic that aligns with your specific needs and preferences. Wishing you success in your dental implant journey!
Get a Free Consultation
To receive a free consultation and a quote from the recommended clinics and surgeons, kindly complete the form provided. Don't hesitate to express any inquiries or even make unconventional requests. After submitting the form, our medical and administrative teams will reach out to you within an hour to furnish all the necessary treatment details, including pricing information.
Additionally : Our contracted hospitals, clinics, and physicians will contact you regarding the treatment you requested.