Antalya is a popular tourist destination in Turkey, offering a variety of destinations and resorts for visitors to enjoy. Some of the top destinations and resorts of Antalya include:
Kaleici: This is the historic city center of Antalya and is known for its beautiful Ottoman-era architecture. Visitors can explore narrow streets, old houses, and ancient ruins while enjoying the lively atmosphere of this vibrant area.
Konyaalti Beach: This is a popular beach destination located on the western coast of Antalya. With its crystal-clear waters and stunning views of the Taurus Mountains, Konyaalti Beach is a great place to relax and soak up the sun.
Lara Beach: Located on the eastern coast of Antalya, Lara Beach is known for its wide stretch of golden sand and crystal-clear waters. The area is also home to several luxury resorts and hotels, making it a popular destination for those seeking a high-end vacation experience.
Duden Waterfalls: These beautiful waterfalls are located just outside the city of Antalya and are a popular destination for tourists. Visitors can take a refreshing dip in the cool waters or simply admire the stunning natural scenery.
Aspendos Theatre: This ancient Roman theater is one of the best-preserved examples in the world and is located just outside the city of Antalya. Visitors can marvel at the intricate architecture and enjoy performances and concerts that are still held here today.
Belek: This resort town is known for its world-class golf courses and luxurious hotels. It is a popular destination for those seeking a relaxing and luxurious vacation experience.
Olympos: This ancient city is located along the coast of Antalya and is known for its well-preserved ruins and beautiful natural scenery. Visitors can explore the ancient city and take a dip in the nearby natural hot springs.
Overall, Antalya offers a diverse range of destinations and resorts for visitors to enjoy, from historic city centers to beautiful beaches and ancient ruins.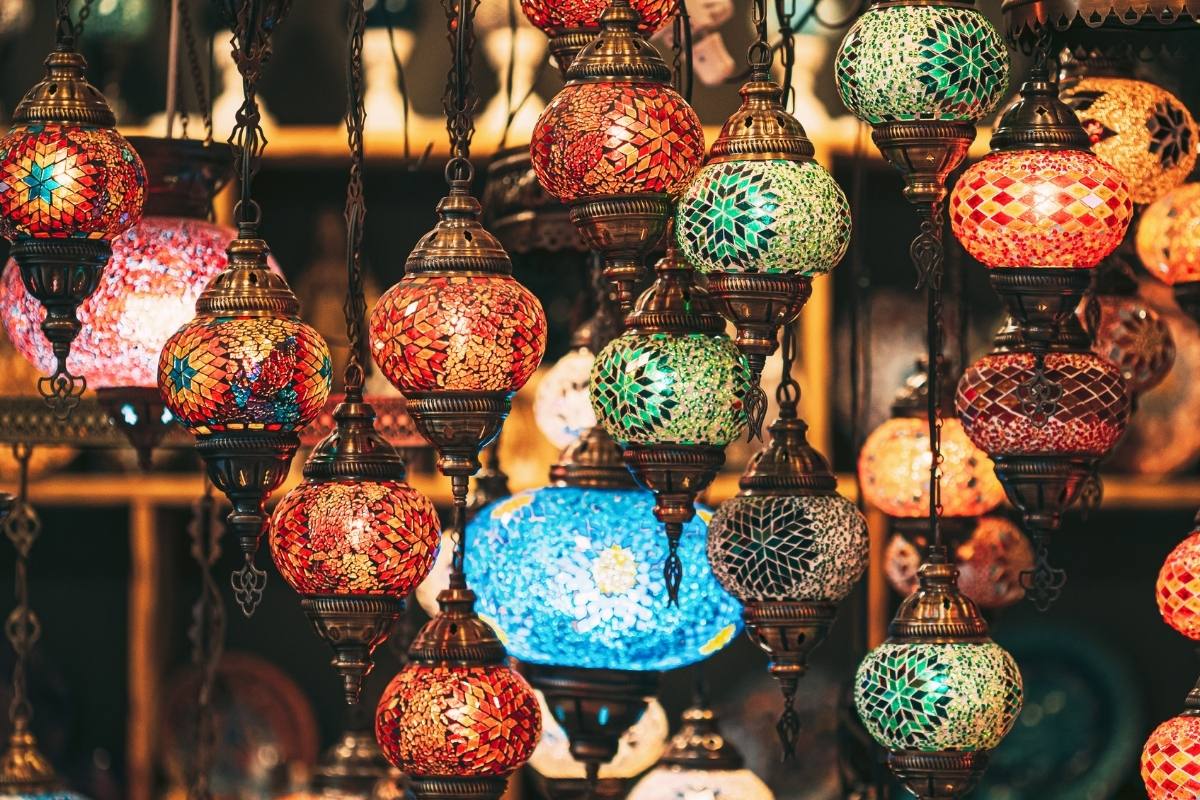 Shopping
Antalya is known for its diverse shopping experiences, ranging from modern malls to traditional bazaars. The city is a shopper's paradise with a wide range of options available, catering to different tastes and budgets.
One of the most popular shopping destinations in Antalya is the Antalya Bazaar, located in the Old Town. This bustling marketplace is full of colorful stalls selling everything from spices and textiles to leather goods and souvenirs. The Bazaar is an excellent place to bargain and haggle for a good deal.
For those looking for a more modern shopping experience, Antalya has several modern malls, including the TerraCity Mall, which is one of the largest shopping centers in the city. The mall features international and local brands, a movie theater, a food court, and a play area for children.
Another popular shopping destination is the Migros Shopping Mall, located in the city center. This mall offers a wide range of products, including clothing, electronics, groceries, and more.
Visitors can also shop at the MarkAntalya Mall, located in the heart of the city. The mall has over 150 stores, including international brands such as Mango, Zara, and H&M. The mall also has a food court and a cinema.
Overall, whether visitors are looking for traditional souvenirs, luxury goods, or everyday items, Antalya has something for everyone.
Entertainment & Nightlife
Antalya is known for its vibrant entertainment and nightlife scene, with options to suit all tastes and preferences. Visitors can enjoy live music performances, dance clubs, and bars, as well as theatrical and cultural events. The city is particularly famous for its beach clubs, which offer a unique experience of combining swimming, sunbathing, and partying in one place. The beach clubs have day-long party events that often continue until late at night with DJs and live music performances.
Antalya also has a great selection of restaurants, cafes, and bars, serving delicious Turkish and international cuisine. The city's marina is a particularly popular spot for dining and drinking with its stunning views of the sea and the mountains.
For those interested in cultural events, Antalya also hosts several festivals throughout the year, including the International Aspendos Opera and Ballet Festival, Antalya Film Festival, and Antalya Piano Festival. These festivals offer a chance to experience the city's cultural heritage and enjoy world-class performances.
Overall, Antalya offers a vibrant and diverse entertainment and nightlife scene that is sure to keep visitors entertained and engaged throughout their stay.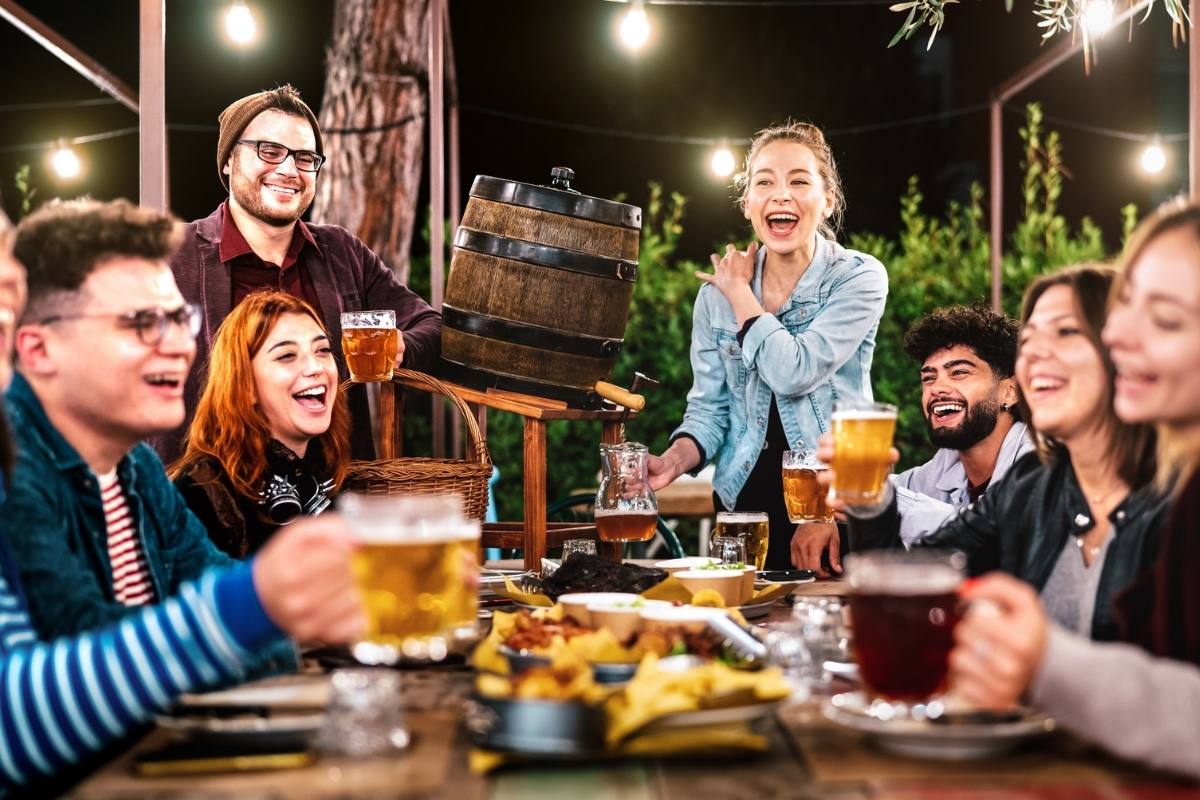 Gastronomy & Eating Out
Antalya is a foodie's paradise, with a rich culinary heritage that reflects the region's diverse cultural influences. The city's coastal location means that seafood is a staple, with fresh fish and shellfish featuring heavily on many menus. Popular local dishes include grilled octopus, seafood platters, and traditional Turkish meze, which consists of small dishes of hot and cold appetizers.
One of the standout features of Antalya's food scene is its abundance of street food. The city is home to many street vendors selling delicious snacks such as sesame-covered simit bread, stuffed mussels, and savory pastries called börek. For a more upscale dining experience, there are plenty of restaurants serving international cuisine, including Italian, French, and Asian fusion.
One must-visit spot for foodies is the Kaleici neighborhood, a historic district packed with charming cafes and restaurants housed in Ottoman-era buildings. Here, you can sample traditional Turkish dishes such as lamb kebabs and baklava, while taking in the atmospheric surroundings.
Another great way to experience Antalya's gastronomy is through a food tour. Several local companies offer guided tours of the city's best foodie hotspots, giving visitors a chance to try a variety of dishes and learn about the region's culinary history.
Overall, Antalya is a great destination for those looking to indulge in delicious food and experience the rich flavors of Turkish cuisine.
Weather & Climate
Antalya has a Mediterranean climate with hot and dry summers and mild and rainy winters. The summers in Antalya are long and hot, with average high temperatures ranging from 30°C (86°F) in June to 36°C (97°F) in August. The sea temperatures in summer are also warm, making it ideal for swimming and water sports.
The winter months in Antalya are mild with occasional rain, and the average high temperatures range from 15°C (59°F) in December to 18°C (64°F) in February. The sea temperature drops in winter, but it is still warm enough to swim in.
Spring and autumn are the best seasons to visit Antalya for those who prefer milder temperatures. The weather is pleasant during these seasons, with average temperatures ranging from 20°C (68°F) in April to 25°C (77°F) in October. The sea temperatures are also warm during these seasons, making it an ideal time for swimming and water sports.
Overall, Antalya has a great climate throughout the year, making it an attractive destination for tourists seeking warm weather and sunshine.
Plan your trip to Antalya ASAP if …
Plan your trip to Antalya as soon as possible if you are a lover of history and archaeology. Antalya has a rich history and cultural heritage, with ruins and ancient cities that date back to thousands of years ago. The old town of Kaleici is a must-visit, with its well-preserved Ottoman-era houses, narrow streets, and ancient harbor. You can also explore the ancient city of Perge, which is famous for its Roman ruins, or visit the Aspendos Theater, which is one of the best-preserved ancient theaters in the world.
If you are a nature lover, Antalya is also the place for you. The region has a stunning natural beauty, with the Taurus Mountains, waterfalls, rivers, and crystal-clear turquoise waters of the Mediterranean Sea. You can take a hike in the mountains, go rafting in the rivers, or simply relax on one of the many beaches along the coast.
Additionally, Antalya is perfect for those who love to shop and indulge in some retail therapy. There are many shopping centers and markets throughout the city, offering a variety of products from local handicrafts to international brands.
Finally, Antalya is also ideal for those who want to experience a vibrant nightlife. There are plenty of bars, clubs, and restaurants where you can enjoy delicious food, drinks, and music until the early hours of the morning.
Must-Have checklist before onboarding to Antalya
Here's a checklist of some important things to consider before onboarding to Antalya:
Passport and Visa: Ensure that you have a valid passport and visa before you travel to Antalya. Depending on your country of origin, you may need to obtain a visa before your arrival. Make sure to check the visa requirements for your country.
Travel Insurance: It is always recommended to have travel insurance when traveling abroad. Make sure to purchase a comprehensive travel insurance policy that covers emergency medical expenses, trip cancellation, and any other unforeseen circumstances.
Currency: The official currency in Antalya is the Turkish Lira. Make sure to exchange your currency before arriving in Antalya or withdraw cash from ATMs upon arrival.
Weather–appropriate Clothing: Antalya has a Mediterranean climate with hot summers and mild winters. Pack light, comfortable clothing that is appropriate for the weather. Make sure to bring sun protection such as sunscreen, sunglasses, and hats.
Accommodation: Research and book your accommodation in advance to avoid any last-minute hassles. Antalya offers a variety of options ranging from budget-friendly hostels to luxury hotels and resorts.
Local Transportation: Antalya has a well-connected public transportation system including buses and trams. Taxis and rental cars are also available. Research the best mode of transportation for your needs and plan accordingly.
Vaccinations: Check with your doctor to see if any vaccinations are required or recommended for travel to Antalya.
Language: While Turkish is the official language, many locals also speak English, especially in tourist areas. Consider learning a few basic Turkish phrases to make communication easier.
Power Adapters: Antalya uses the European standard two-pin plug, so make sure to bring a power adapter if your devices require a different plug type.
Emergency Contact Information: Make sure to have the contact information for your embassy or consulate in case of an emergency. Also, save the contact information for your hotel or accommodation and any local emergency services.
Get a Free Consultation
Planning a memorable holiday can be an exciting yet overwhelming experience. From choosing the perfect destination to arranging accommodations, flights, and activities, there's a lot to consider. But what if there was a way to simplify the process and get expert guidance tailored to your preferences? That's where a free consultation for a holiday quote comes into play. We'll explain how you can access this valuable service and make your dream vacation a reality.